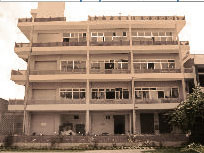 Novelty Garments (A Government Recognized Export House) deals in a vast line of women Fashion Garments. Involved in the selling of excellent quality garments. Novelty Garments established itself in the year 1983 as one the established manufacturing and export concern. Our firm believes in offering in the product line that is in demand and reflects the latest values. A stringent quality check procedure is followed along with the production and designing processes in our unit. All these operations are supervised and controlled by an adept team of designers, dyers, sewers, quality check personnel and production managers. Distinct raw materials, Viz. Rayon, cotton, chiffon, georgette, tapestry and other fabrics are used in our women fashion apparels. The ultimate collection of garments has made us a trend setter in the market.
Our Mission
We fully understand the needs of our customers, their concepts, best quality and Timely delivery to satisfy our customer.
Product we offer
We commit ourselves deeply for production superb quality items. One can easily experience the touch of fashion and style with our excellent garments. Our classy and one of kind items are really stunning and mind blowing. We have expanded our manufacturing export range, since the time we have established ourselves in the women fashion garments. Distinct styles, designs, embellishments and customized specifications are incorporated in our range, which make it popular choice of importer.
Fabrics
Rayon, Cotton, chiffon, Georgette, Tapestry, Knitted and other fabrics are used in pure or combination form.
Quality
We have well educated and experienced team who closely monitors at every stage process of manufacturing .Production procedures are also carried out under the supervision by our team.
Production Capacity
We are making 80-90 Thousand Pcs per month. We have 400 jukki Sewing machine.10 button hole machine,10 button attachments machine ,6 Fabrics cutting machine,100 stitching machine for knitted garments and also we have 3 threads shucking machine,2 needle detector machine, iron( With boiler)10 set each in 3 premises total 30 sets, washing & dying plant ,stains removing machine.
Human Resource
We have 40 executive staff & 170 working staff.
Our Strength
We have highly specialized machinery and equipments. We invest huge of amount every year in upgrading machinery and automation.
Machine Facility(production)
400 Jukki sewing machine
10 Button hole machine
10 Button attachments machine
6 Fabrics cutting machine
100 stitching machine for knitted Garments
Machine Quality Control
3 threads shucking machine
2 Needle Detector machine
Iron(with boiler)10 set each in 3 premises total 30 sets.
Washing & dying plant
Stains removing machine